FAQ on Farmall Cubs, Implement Pictures
---
Written by Bob Brooks Updated by Jim Becker, February 2003
Cub-189 Two-Way Plow.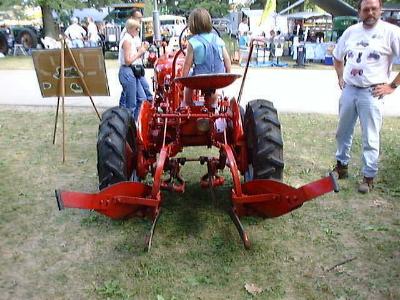 Cub-189 Plow
Following are detail pictures of the two-way plow mounted on an early Cub. It appears that several parts of the original plow were missing as the restorer had to make several replacements himself.

The left latch mechanism.
The trip lever is a replacement.
The cross bar has found it's way here from a cultivator.
Originally, the chains attached to the rear rockshaft with a pair of smaller brackets.
Also, note the rear work light with a separate tail light mounted on top.
This version of the combination light attachment was only used for a very limited time.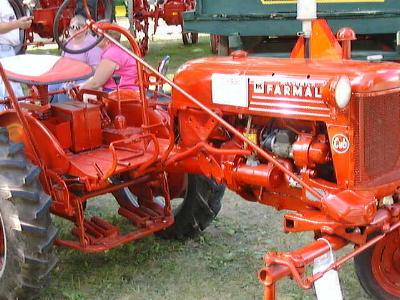 Depth control lever and linkage.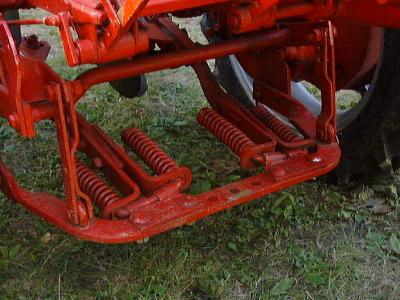 Beam attachment to revesed drawbar.
The Owner's Manual shows the beams each bolted one position closer to the center.
Mott Flail Mower.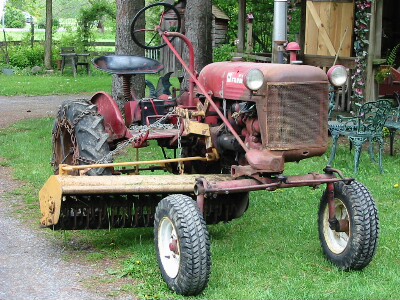 Mott Flail Mower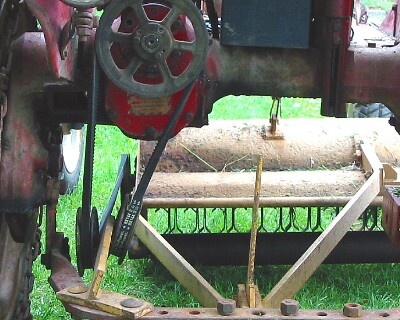 Mott Flail Mower Rear View
Howard Rotovator.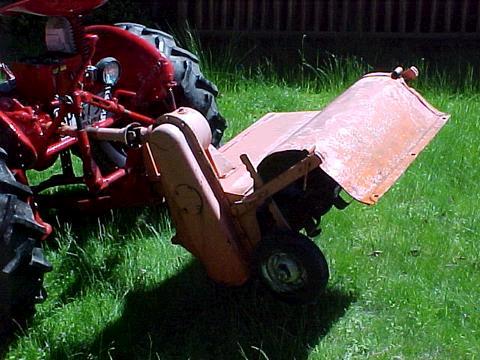 Fast Hitch mounted Howard Rotovator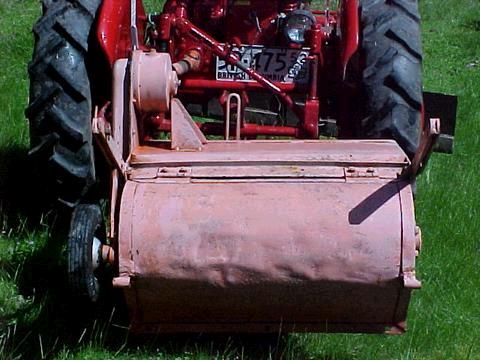 Howard Rotovator rear view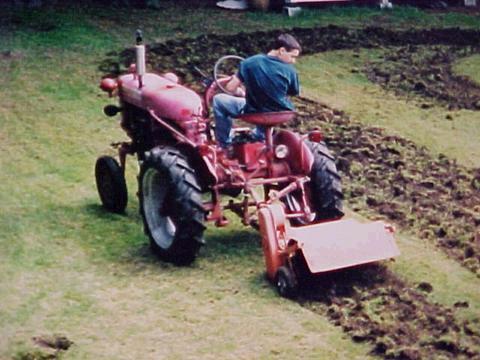 Rotovator in Action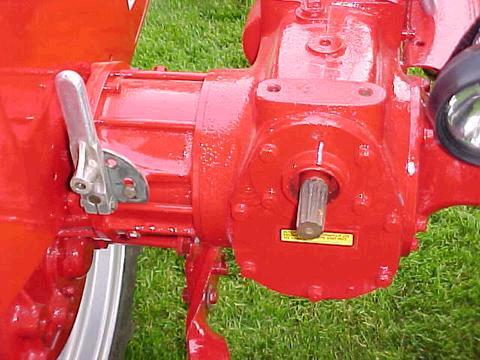 Howard Speed Reduction Unit
The speed reduction unit is required to slow the Cub enough for the tiller to work effectively. This unit is intended ONLY to slow the tractor. I should not be used to attempt to pull an increased load.
---
Do you have other questions about the farmall Cub? An active discussion group dedicated to the Cub can be found on another page of this site.
ATIS Farmall Cub Internet Discussion Board
Photographs used to illustrate this FAQ have been provided by a number of Cub and Lo-Boy owners from throughout the country. The photographer of each picture, and often some additional detail about each tractor, can be seen by mousing over the picture. Higher resolution copies of most of these pictures, as well as many other Cub and Lo-Boy photographs can be found at these sites.
Farmall Cub – Home Page
IHC cub loboy series
Data sources are the IH Tractor Identification Guide by Kenneth Updike, the Farmall Cub Parts Book published by International Harvestor and the HotLine Farm Equipment Guide.
---